How to Build and Develop Your Career in AI
Artificial intelligence, known simply as AI, is one of the most exciting areas of tech you can work in. Over the past few decades, progress and research into AI and machine learning (ML) technologies have progressed incredibly fast. AI and ML are simply computer software programs capable of analysing data and drawing conclusions from it. However, they have a huge range of possibilities and the potential to change how we work and live.
AI is already affecting many industries around the world, and the next few years will likely see even more development in this area. New technology and innovations have helped push AI to new heights, and the potential keeps increasing. If you're looking to begin a career in technology, starting with AI is a great option. There are loads of opportunities for career growth in AI, especially as more industries start to adopt this technology. Here's how you can get started with your AI career.
Education in Artificial Intelligence
Just like any other area of the technology industry, it's important to understand the basics before you start your career. Gain a basic understanding of what AI is and the potential it can have before broadening your knowledge of the subject and beginning your education in AI. Your education doesn't have to be from traditional school or university classes either. Many major universities are now offering online courses, and these offer a viable alternative to learn about AI.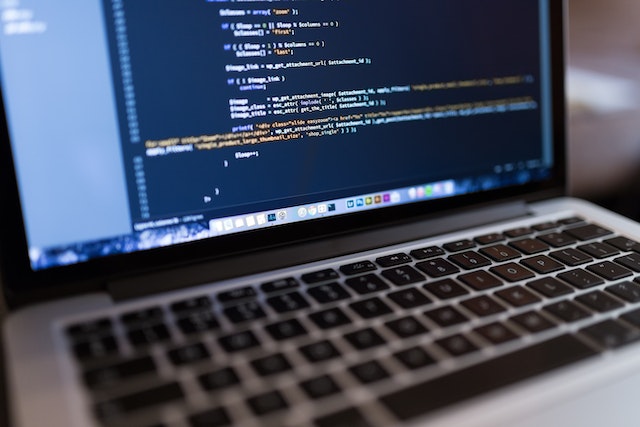 You can find artificial intelligence courses online and learn at your own pace. Despite being online, these courses are often still provided by major learning institutions, so you can be sure of quality. The advantage of studying online is that you still get a comprehensive understanding of the subject, but you can take classes when you're able to and fit them into your schedule.
Develop Your Skills
Outside of gaining an education in AI, you'll also want to develop your skills yourself. You can gain useful skills through education, but you should also consider working on certain hard and soft skills such as programming, analytical skills, problem-solving and mathematics. Most AI professionals are expected to be competent in several programming languages such as C++, Python and R. Learning these should be your priority and again, you can find plenty of classes online.
Soft skills such as analytical skills and problem-solving skills also shouldn't be overlooked. Working in AI, you'll constantly face problems that you'll need to solve and the purpose of AI is to solve common problems. Creating new solutions for old problems is a key part of the industry and one you'll need to be good at.
Gaining Experience
While it can be hard to break into the field of AI without experience, there's plenty of demand for experienced engineers and programmers. The key is finding that initial experience. For a lot of people, the best way to do this is to work on your own personal projects. You can build your own AI tools for just about anything, using them in your current job or just for personal reasons. Make sure you create a portfolio to show off your projects, including the code and details on how you built it and the problem it solved.
A personal portfolio is an excellent way to show potential employers your skills and encourage them to give you an opportunity. You can show it off in interviews and give explanations of the projects you've worked on and the challenges you've faced.