5 Important Safety Tips For Remote Workers
Remote work is becoming the new normal in this society where a regular employee has to commute daily to work. Now an office worker saves by not spending on formal clothes or fuel.
The lines are also observed to be rising in the productivity graph chart as an employee now works from the comfort of his/her home without feeling the need to yell in the 9'o o'clock traffic jam while commuting to work.
With the support of all of these positive sides, the work-from-home model has been adopted globally by well-recognized firms. But at the same time, we've seen some downsides too in many domains.
One is the area of cybersecurity.
If you're working from home, you should consider these factors as major ones and try to implement them at all costs to eliminate the vulnerability elements from your private information.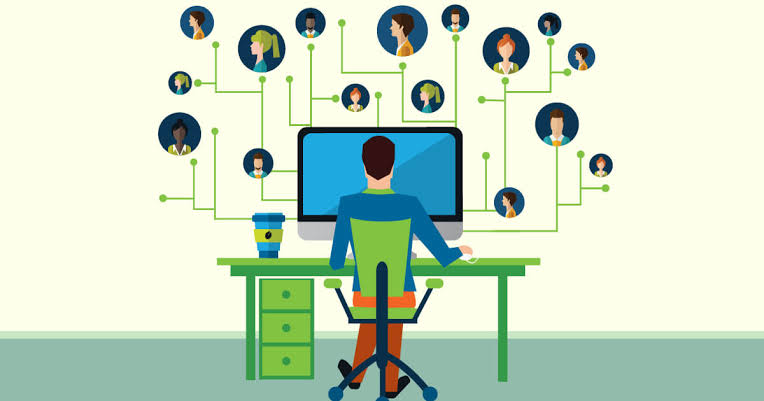 1. Stay Away From Free Wi-Fi
Hosting a bogus Wi-Fi network by hackers is the traditional way of stealing sensitive information.
They can set it up as bait to connect as many users as possible to enter into their devices to steal sensitive data like social security numbers or bank account information.
If you're working on your laptop in a public library or a cafe, make sure to cover all the security measures.
Even if you're firm that you're connecting to a legit Wi-Fi network of a friend or a relative, use cybersecurity tools. Because you never know if they have been compromised.
2. Use a VPN Client
A VPN creates a secure pathway between you and the VPN server. Whatever you do online will be encrypted. Not even your internet service provider or government authorities can see what you're doing.
Moreover, a VPN will let you connect to your office's internal network without commuting to the office. You can be anywhere in the world and still use the resources of your company as long as your device has clearance.
The only hard work you have to do is sign up for a reliable VPN provider. Don't go for an average VPN provider just because it has a lower cost. And definitely don't go for free VPN services.
Free VPNs are a straight no. NDTV says, many Android VPNs leak data, contain malware, and aren't encrypted. They will sell your data to the first bidder without even thinking for once to earn a commission.
So a subscription plan to a paid VPN provider with a strict no-log policy is your best buy.
3. Use Difficult Passwords
Even if it's your bank account, your social media account, or your laptop password, use long and difficult ones.
Short passwords with no unique characters are easy to guess and your account can be easily compromised.
The best practice is to use a difficult and strong, easy-to-remember password that wouldn't make you look in a piece of paper or a digital notebook every time you're trying to log in.
A good combination to create a strong password include a mixture of uppercase alphabets, unique characters, and numeric keys, like Iamwhatiam@13579 (should probably change my password now).
This also brings me to the next point. Always remember to frequently change your password.
You can also use a password generator tool to come up with a non-human result. And if you can't remember it, use a reliable password vault app to keep all of your passwords protected.
4. Enable Multi-Factor Authentication
If you're working from home with a separate laptop and your work computer is chilling in your office cabin, then this tip is essential for you.
Use multi-factor authentication on your sensitive accounts so you can know if someone in your office is trying to be shady with your work computer.
Multi-factor will immediately send you a notification to confirm if it's you who is trying to access the account or if it's someone from satan's army. It will send you an OTP code, an email token, or a simple phone call reciting your verification code to you.
The minute you'll receive it, you'll know that someone has gone rogue with your office hardware and you can take the necessary actions to prevent it.
5. Keep Your Computer Updated
It is necessary to keep your computer's operating system up to date. Developers are constantly working to improve the quality and remove any possible loopholes that can lead a way for attackers to enter your system.
While it can be a little frustrating to wait for your computer to complete an update or see a queue of newly released patches in your app store, they are there to make sure that even the nanoscopic vulnerabilities are taken care of.
You've probably noticed that programs and apps related to health, banking, and property are always in an iterative process of maintenance. It is because of their sensitive nature.
Because it would be catastrophic for a user including the organization if sensitive information like the ones described above is leaked and compromised.
So it becomes essential for us to be more responsible. If the companies and firms are doing their part, it is important that we do our part too by accepting their work.