Top Tactics to Perk Up Your SEO without Fresh Content
Search Engine Optimization (SEO) is a long-term strategy. It's not something that happens overnight, you have to go through years of rigorous SEO strategy implementation and High-quality content creation before getting anywhere near to the first search engine result page (SERP).
If an SEO expert claims in their posts that you will rank in the span of a few short months by utilizing their strategies, then rest assured, they are absolutely false.
The strategies may be working, but you will exercise some incredible amount of patience before you see results. The search engine crawler crawls slower than a snail.
Another aspect of SEO that requires a lot of time, resources, and skills to get done is the content. Fresh, relevant, useful, and authoritative content.
If you are performing the job of SEO and content creation, both, by yourself, then you are going to crawl slower than a snail in the SEO race (as if you needed that additional hassle.)
So we have come up with some of the best SEO tactics that will improve your SEO without the requirement of developing fresh content.
Here we go!
1. Get Your PageRank Up With Internal Links
PageRank is one of Google's ranking factors. Think about how you can make the most out of it?
Yes, by increasing internal links.
You are linking internally when the link is traveling through one page of your website to another. If you are smart about it, your page's performance can improve tremendously.
The more internal link a specific page has, the higher its page rank would be.
So what you have to do is to add a lot of high-quality internal links to pages that require some link juice. But you don't have to do that to every page of your site, that would be a lot.
How to find the pages that require a link juice?
In the analytics, look for pages that are already ranking in positions between 2 to 5 for their target keywords.
These pages should be your priority when going on an internal linking mission as they are closer to the top, and only require a little push to go up.
While you are adding internal links, make sure that the links are relevant in context. You can find out which are relevant by performing a simple search on Google, but with a bit of comma.
For example, I want more links to the phrase Spectrum internet in Fort Worth.
I'll simply type 'site:', then my domain name, and in the end, I'll input "Spectrum Forth Worth" with quotation marks.
Here's how.
Site: spectrum.com/blog "Spectrum Forth Worth"
In the search results, all the blogs that my site has related to Spectrum Forth Worth will appear. Now, I can link internally to these pages in the search results via relevant anchor texts.
2. Speed Up Your Most Significant Pages
Google was always particular about page speed and mobile user experience, in 2010, it ended up making page speed as one of the ranking factors. Moreover, mobile-first indexing also became a crucial factor in the rankings.
So if your site has been slow on the uptake, then you better gear it up. Slow page speed and bad mobile user experience are going to plunge you to the bottom of the SERP.
To check what your page speed is, utilize Google's free PageSpeed Insight tool. However, you will have to determine the speed for each page individually.
The process becomes irritating and before you decide to give it up altogether, you better prioritize which pages are important and generate a lot of search traffic. Then analyze those pages for page speed.
Google Analytics is a great tool in determining your top priority pages.
After you are done analyzing, improve your page speed with these tactics:
Images tend to slow down your website. Therefore, compress your image sizes without compromising their quality with any of these tools i.e. JPEG Optimizer, Optimizilla, or Kraken.io.
Moreover, by enabling browser caching, a user on your site can load the page without bombarding the HTTP server with another request upon their second visit.
3. Update the Content With Shrinking Traffic
Perform a regular content audit to see which of your previously best content has diminishing traffic. Check to see if it targets a good keyword. If yes, then better update the content for that page.
The content which has been receiving the highest traffic previously could generate more traffic again. As users require up to date and relevant content, it's essential you keep updating your most popular posts with time, and sometimes rewrite as well. When to rewrite or just update depends upon your keyword, its competition, and of course how outdated your content or its parts are.
Utilize Google Analytics, SEO Web Page Analyzer, or Ahref site explorer to analyze your page's traffic in the past 12 months.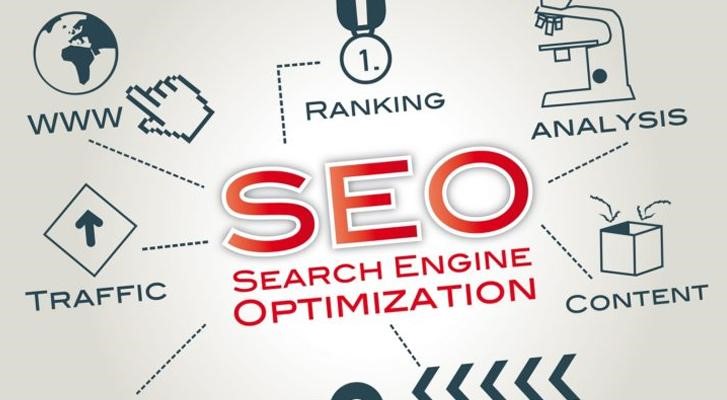 4. Get the CTR of Your Top-ranking pages High Up
To get this done, we need title tags!
What is a title tag?
Well, they tell you what the webpage is about in the Google Search results so that you can decide whether you want to go on that webpage or not.
The title tag is the headline of your post, if it's catchy enough, it will you a CTR.
A clickthrough rate (CTR) is the number of people clicking on your link on the SERP. Google may have proclaimed that CTR is not a ranking factor, however, plenty of SEO experts believe otherwise.
Whether CTR is important or not, is a moot point. The purpose of the entire SEO efforts is to get yourself ranked at the top of the coveted search engine result page. If your title tag is compelling people to prefer clicking on your link than that of your competitor's, then you have aced your SEO exam.
Here's how to begin:
Get yourself a keyword tool i.e Moz, SEMrush, or Ahref. Then in the organic keyword report, find out that for which keyword your site is ranking for. Also, find out which keywords are ranking for positions from 1 to 5.
As no one goes to Google's 2nd SERP, it's unnecessary to optimize for title tags and keywords no one is looking for. Moreover, you will see better results if you work on weak title tags for your pages, which are ranking high up.
Consider these few pointers while writing title tags:
A good title must have words and phrases that instantly tap into their psyche.
Use brackets and parentheses to improve readability
Tease the user with a puzzle or a question, so make them curious enough to come to your site and satisfy it.
5. Perform Content Gap Analysis
As per a study, most number one ranking pages on the Google search page result will also rank for thousands of other different but relevant keywords. It's because people search for one thing in various ways, which prompts Google to generate the same results for many other keywords.
So to get yourself to rank higher, go for long-form content as Google absolutely loves it.
But going long-form doesn't mean that you have to emphasize on the quantity rather than quality. Here, both matters.
Hence, write a very detailed content article related to the topic, include every relevant subtopic. Also, input long-tail keywords.
Perform content gap analysis and see where you are lagging. You will notice a huge jump in traffic to your page after you are done filling the gaps.
6. Get Your Broken Links Fixed ASAP
Broken links can occur for a number of reasons:
You or some other site made the typo when creating a link to your site.
Upon deleted a webpage, which had backlinks. Even deleting an image, file, or a video can result in a broken link.
The site moved to a new URL or the domain name changed.
Upon renaming or moving a page, but failed to update the internal link.
Linked to an image, video, or a file, which has been either moved or deleted.
It's not easy to keep track of all these instances when they occur, that's why you should conduct mini-audits every month. And a thorough audit every quarter of the year.
Broken links may seem harmless, but they are impacting your site's reputation negatively. As they affect the on-site user experience, rankings, loss of traffic, link juice, and potential revenue.
Utilize Google's Webmaster Tool or Xenu Link Sleuth to find broken links.
What to do once you have found the broken links?
You can:
In case of a broken link due to changed URL of the page, and failing to redirect it previously. Perform 301 redirects on the new page location.
If you mistakenly killed a page, restore it.
If another site owner has made an error in linking to your site, look up the webmaster in one of the tools, and outreach the person so they can fix it.
In case of a broken page, 404 redirect it to another relevant page on your site.
7. Snatch Backlinks From Low-Quality But High-Raking Pages
Sometimes you come across a search result, ranking at the top of the page, which in actuality does not answer your query properly. As an SEO person, you might wonder what is this page doing, which is making it rank at the most covetous position.
If a low-quality content can rank high up, why can't your content that is way better than this can acquire those links and snatch the first position?
Well, of course, you can. For this, if you already have a good quality piece, then all you need to do is outreach those who are linking to that low-quality page. And ask them to link to you instead since your content is of higher quality.
Lo and behold, you have slowly lured the high-quality links to yourself and are ranking up.
Tools like Ahrefs, cognitiveSEO, and Kerboo could help you assess the backlink profile of your target page. Conduct regular searches and see if any top-ranking page is proving to be inadequate. Then, check their backlink profile.
There you will find the list of sites linking to that page, sift through them, find high-quality ones, and now, all you have to do is contact them and pitch your up-to-date post as a substitute.
Tip: Personalize the email. In your pitch, highlight what your content has that the other one doesn't.
Key Takeaway
SEO cannot succeed without good quality content, but it doesn't mean you have to constantly wring yourself in developing fresh pieces of content. There are other ways to get yourself ahead. Sure, fresh content is important, but it can become exhausting and not always fruitful.
Concentrate your efforts where necessary, know when to refresh and when to create fresh.
Moreover, apart from content, you have to constantly work towards optimizing your site in order for it to arrive at the enviable top SERP. Even when it reaches there, you have to maintain that position with continuous audits, refreshing content, fixing broken links, optimizing for keywords, and a dozen other activities. SEO is indeed an ongoing process.