Steps to Follow for a Successful Career in Digital Marketing
Digital marketing allows businesses to communicate and form a relationship with their customers anytime and anywhere in the world. Digital marketing is growing at a fast pace and has formed a crucial part of almost all the businesses be it big or small. It has the potential to overcome geographical barriers and help customers communicate with their suppliers anywhere.
The Bureau of Labor Statistics reported that there might be a 10% growth for advertising, promotions and marketing manager positions from 2016-2026. When you search the keyword 'digital marketing', Indeed shows 65000 pages, with an average salary of $63,593 (and may go up to $154,000).
With the tech advancements and the use of gadgets like tablets and smartphones, digital marketing has become quite popular and ever-growing sector. Today, every small and big company considers digital marketing as the main aspect of the success of their products or services. Digital marketing may include marketing via emails and SMS, content marketing, search engine optimization, social media marketing, pay-per-click, data analysis and many more.
Why a Career in Digital Marketing?
While you browse through the Internet, you see many ads on the side and bottom of the pages, sometimes in between the videos too. When you read or watch them carefully, you might think that you can also be one of them to write those ads or make the videos. If you really think like that, you can definitely choose digital marketing as a career. Let us see the reasons.
By 2020, all the companies globally are going to make their presence online, thus creating a plethora of job opportunities. Since it is a progressive field, you need to upgrade yourself and learn the digital marketing skills continuously so as to upgrade your career. You may choose a career of your own choice in this field. That means if you can write codes efficiently, you can choose web designing; and if you can write effectively, you can go for content marketing.
According to research, the digital economy is reported to grow 10 times faster than the traditional economy and companies that perform digital marketing are likely to create double the jobs than the companies that aren't.
The major roles in digital marketing are:
Digital Marketing Manager or Digital Director
Web Developer and Web Designer
Social Media Executive and Social Media Manager
SEO Executive/Expert
PPC/SEM Expert
Content Marketer
Analytics Manager
CRM Manager
Email Marketing Manager
How to Begin a Career in Digital Marketing?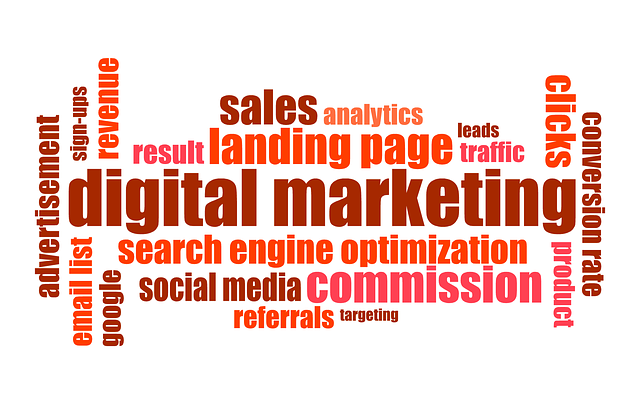 To get into digital marketing and kickstart your career, here are the steps you can follow:
Go online
The foremost requirement to make a career in digital marketing is to create your online presence. Create your own website and blogs, for you are going to be visible to the employers only if your online presence is considerably effective. This will prove your ability to market the products and services successfully.
Be aware of the latest trends
It is difficult to stay on top of the latest trends but learning the basic trends and coming up with the ones like artificial intelligence and virtual reality as in how are they used for marketing will let you be on the top. Attending seminars and online classes are best to keep you updated.
Networking
Staying connected is all that is needed for a digital marketing career. The secret sauce behind a successful career in digital marketing is the network that you have to build on your own, to get in touch with people in your field and the potential consumers. This makes you learn the latest trends and helps you stay updated.
Upgrade your programming skills
Knowing the basics of programming will let you communicate easily with the IT department as you will have to interact with them for your requirements and goals. Digital marketers need to have basic knowledge of HTML and CSS so as to cope up with problems while coding.
Learn Analytics
Understanding the analytics makes you figure out what your marketing campaigns are up to. If you understand this data, you will come to know what are the improvements required and what are the mistakes that need to be corrected.
Get Certified
To build up a winning resume, you need to add the certifications to it. The candidates with Certification in Digital Marketing get the best of the jobs out there. There are a lot of online courses available to get you certified. Professional certification from an accredited institute is good to make you an expert in the field. The courses provide you with thorough knowledge of the field and clear your concepts of Digital Marketing.
The top certifications that can get you hired in 2020 are:
Google Analytics IQ Certification
Hootsuite Social Marketing Certification
Google Ads Certification
Digital Garage: Fundamentals of Digital Marketing Certification
YouTube Certification
Facebook BluePrint Certification
There are many more certifications that you can choose from, according to your interests and other factors.
Be prepared for entry-level jobs
As a good start, you need to be ready for entry-level jobs. Though your skills and certifications will let you improve your hierarchy gradually. You may not get the job of your dreams at the beginning itself, but to rise high, you need to start from the first step only. Your skills and working capability and stats of your marketing will let you go up and get you promoted to your worth.
Conclusion
You have read about the benefits of a career in digital marketing and how to get into it. Digital Marketing is a dynamic field that requires you to continuously learn new skills and trends. It has no prerequisites but a technical background will let you go places. If you are innovative, curious, creative, proactive, adaptable and a creative problem-solver, then digital marketing is best for you. If you think you are skilled in this field, then why not verify it by attempting digital marketing test questions. Taking mock tests is a good way of knowing if you are aware of the latest trends happening in the world of digital marketing.