CRM Implementation Best Practices for SMBs
Today, more than 80% of online shoppers need help from customer support before making a purchase. This journey from a prospect to a client is one of the essential factors of an SMBs. Hence, ensure that your department follows the best practices while leveraging the best CRM software to the client journey, thus making your business successful.
So, what CRM best practices should an SMBs deploy? Here is the list for you to see and discuss it with your team members.
When you have not settled on a solution yet, you must run through a CRM selection checklist quickly to ensure that you receive the right one. Also, when you have decided on a solution, you must continue revising the best practices once every quarter or once a month. It will aid your teammates to get on the same page with others.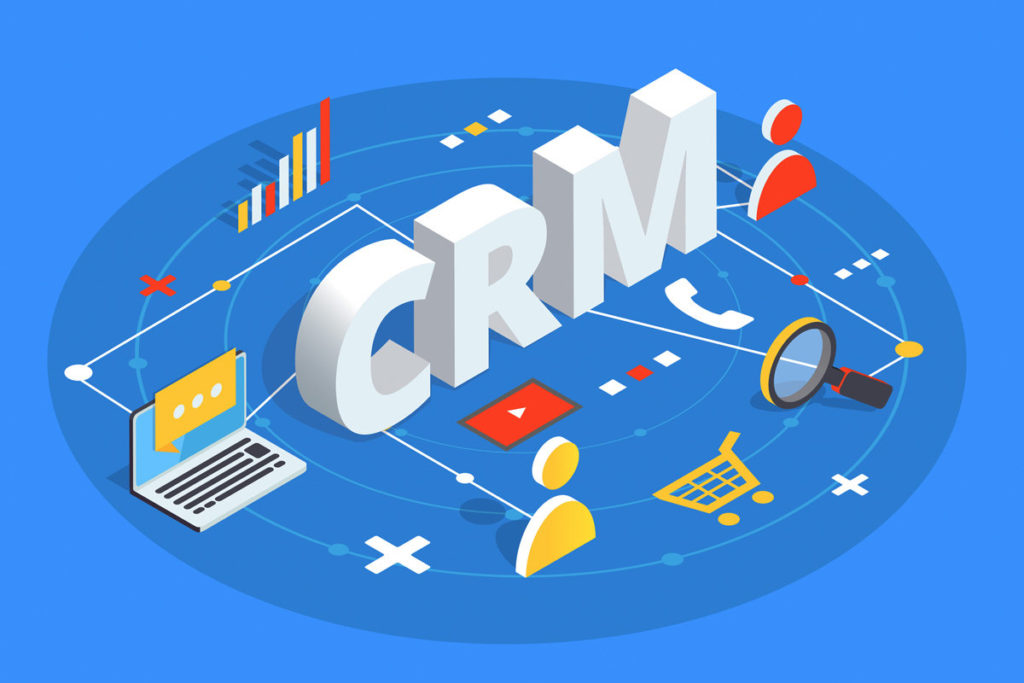 1. Customization
An effective CRM system like SutiCRM, enables you to personalize, customize, and scale it accordingly for future use. Customize the features of the CRM solution so it can best fit your business requirements. Think this way- Will the solution aid your organization in 12 months? No matter whether it is about changing the layout of the interface, or automating an existing process, customization is crucial for your business growth.
Also, make sure that your small business can make changes at their will, based on the existing resources. The need to search and hire a consulting firm to make any changes to your solution can cost you more. It's too tough to say what the future holds, but customizing CRM according to your business needs, is something worth considering.
2. Provide Proper Training
Successful SMBs understand that offering training and support to workers is crucial. It is specifically true at the time of deploying new CRM software. Failing to educate staff properly on how to leverage can cause the CRM tool to be under-used and an expensive system. While setting up CRM training, you must focus on aiding your employees to know the details being provided to them and how the tool is applicable to them. Test them on what they have learned and provide re-training if necessary.
3. Leverage Data
When you and your team members use the solution properly, you can gather lots of data. It is what a CRM solution is designed to do. However, to take advantage of all the data, you need to see it. The problem arises when organizations fail to turn the data into something useful. You must use your CRMs in-built analytics feature and later use it to make prompt business decisions.
4. Automation
Another considerable benefit of leveraging a modern CRM system is the ability to automate workflows. CRM applications are designed to aid your business in doing most of the time-consuming and administrative tasks when it comes to customer relationships. Such tasks associated with the data entry can be easily automated, thus saving money and time.
To get the most out of CRM tool, leverage automation wherever possible. Use this to lower the chances of mistakes and free up your team members' time from doing repetitive tasks.
5. Test Before the Roll Out
Not every CRM system is made equally. Hence, you must think about your business requirements and set up your platform features before introducing them to your teammates. Think of collecting some employees and test before the implementation.
These are a few questions to ask the test group.
a) Can we enhance process efficiency?
b) Can we use third-party integration?
c) Are any of the key features missing?
d) Are there any methods we must layout?
Take time and consider all these options before introducing the solution to your team. Once it is ready, lock everything in and commit to the new methods.
6. Collaboration
One of the key advantages of leveraging an automated CRM system is its potential to enhance collaboration between employees, sales departments, and customers. By ensuring the same details and data gets easily accessible for all teams, the solution eradicates confusion, which often comes from having many members doing multiple tasks in an organization.
As per the Global Customer Service Barometer, more than 26% of clients have experienced being transferred from one agent to the other without their problem resolution, thus leading to customer frustration along with lost revenue.
With the right CRM software, it does not matter if a client is in contact with a sales executive, a marketing member, or a customer support executive. As long as all the details are logged in the solution, employees will have access to everything. It signifies they can help to offer the best client service possible.
These considerations aid small and medium-sized business enterprises(smbs) to overcome challenges and make CRM a useful business resource.