Top10: Best Alternatives to Google Play Store 2019
In google play, you already have millions of applications and games ready to download on your mobile. However, when downloading, there are usually some obstacles that prevent enjoying the application or game on our Android device. Here are some alternatives to google play
Obstacles such as restrictions for our country, for the version of Android, installed on our mobile or for money matters… yes, because some applications are paid and we do not have the resources or means to pay the developer.
However, with the alternatives presented below, you will find applications and games that can be downloaded for free legally, download the APK file (installer) to avoid restrictions and much more.
10 Similar Alternatives to Google Play Store
1. Amazon Appstore
It is intended primarily for its line of tablets and smartphones created by Amazon. Although it has fewer applications and games, its main advantage is the daily promotions of paid applications to download for free. It really has free Premium applications.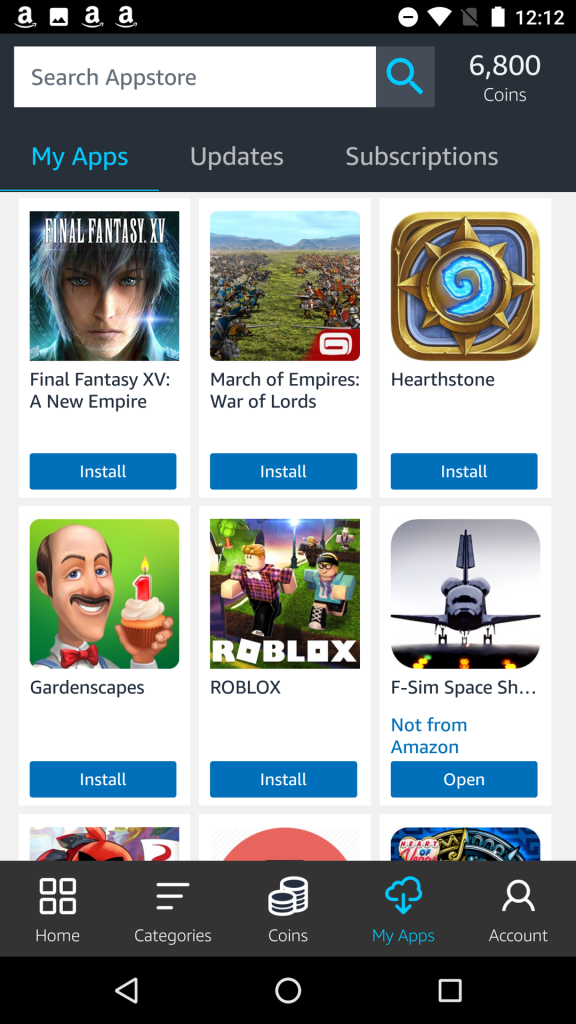 2. Aptoide
It is the second alternative application store for Android preferred by many users. Mainly for offering all the applications for free and even some paid google play can be downloaded free through the APK file.
To date, it has more than 600,000 Apps uploaded by users, developers and partners. The apps are downloaded through its Official App, App Line and App for TV (For SmartTV).
3. Uptodown
When you search google for the apk file of any application, Uptodown appears in the first results, this is because it is on top of the most popular websites to download applications safely and legally.
Recently the Uptodown app was updated offering the possibility that Apks downloads are updated automatically. This is really a jewel because you can download apps regardless of the restrictions or blocking of your country.
4. APK Mirror
It is not an application to have the mobile, if not an online repository of the most recent versions of your favourite apps. It is a community created by Android Police where they upload the APK files so you can update or download an app at any time without relying on google play.
5. APK Pure
A light alternative with which you can see recommendations of the day, ranking and categories.
Application manager: Update Apps, downloaded and installed.
Download Apps without blocking countries.
Download applications safely with the option to pause/restore.
6. XDA Labs
It is a large community where you can find and download applications.
There are no restrictions.
All types of payment are accepted, including Bitcoins.
View applications by categories, recently updated apps.
See Root mobile applications.
Download Wallpapers.
7. Bad Life
It is a website to download applications from all operating systems among which Android is.
Download Apk files from Android apps and games for free.
Download Applications not found in the Play Store.
It offers information about the version, the size of the file and rated it obtained.
List of apps, new, updated, the most popular and organized by categories.
More alternatives to Google Play
F-Droid: Contains only open source apps, where it has more than 2000 apps.
SlideMe: Contains a smaller catalogue of apps (45,000) but focuses on offering free paid apps but reviewed by the community that do not have malware.
MoboMarket: Use by more than 100 Million users, MoboMarket offers the most popular games and apps in your area, recommend apps by publishers and download apps safely.
Mobogenie: It has an intelligent recommendation engine that analyzes your preferences and makes sensible suggestions. It also works as a file manager, and it allows you to download other content beyond applications, such as wallpapers, ringtones, books and YouTube videos.
Samsung Galaxy Apps: Samsung has been offering a wide range of its own services and content on all its devices, and that includes applications.
These are the main alternatives to Google Play so you can find the best games and applications for your Android. Remember that every week we publish a weekly top with new apps.
Also read: Top 7 Best Applications To Scan Documents In Android