RSS reader: what it is for and how to use it
You might be curious about RSS for the first time, because you've seen some writer sing its many praises or you've discovered the concept through a friend.
Either way, you're new to RSS and you have questions. What's it all about? How can I get it and most importantly, how do I use it?
That's why we've compiled the following basic RSS 101.
What is RSS?
RSS is short for Really Simple Syndication, or Rich Site Summary depending on who you ask. It is a simple XML protocol written in the source code of a site, which generates an RSS feed. Add this feed to an RSS feed reader and you'd have every new post delivered straight to your dashboard.
If this sounds familiar to you, it's because the technology behind newsletters is based on RSS. You can receive new content from sites important to you without having to go to the homepage.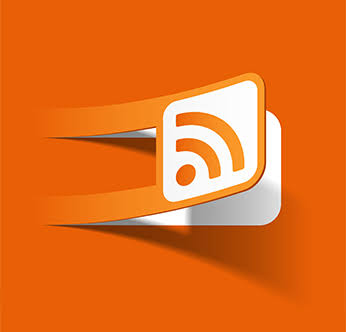 What information does RSS offer?
RSS prioritizes written text over formatting and media. Users receive only the most important parts of an article – the content! It's part of what makes RSS so useful in how it's syndicating content from all sorts of different sites and platforms.
Depending on the RSS reader, you might be able to see some images and even embedded videos to YouTube, but mostly you'd have to click on the article on the site itself to see the full number of additional media items.
How to subscribe to an RSS feed?
Getting started with RSS is a fairly simple process. The most amount of time you have to devote to the task is in the beginning, where you get your bearings and learn all the features available. Then comes the initial setup but afterwards its smooth sailing.
Now, how does that look in practice, if you've never used RSS in the first place. We have to go to basics and that's choosing your RSS feed reader.
Look at different feed readers online
You'd be surprised how many RSS readers are available on the market from minimalist options – The Old Reader – to truly multi-functional readers – Inoreader. Do you want to use your RSS feed reader on your phone or do you prefer a browser solution? What are the features you value most? Do you need a specific UI to make it easy to use? These are the main questions you need to ask.
For professionals looking to invest in a powerful RSS reader, we recommend doing a little deeper research based on price, features, integration and speed.
Install the reader with the best options for you
You've compared options and have selected the reader that makes most sense to you. You'll find that most RSS readers are available both on iOS and Android and can be installed on a variety of mobile devices. However, make sure you've not set your sights on a reader supported on iOS.
The installation process and account creation are only a few steps and fairly intuitive.
Choose the websites you want to receive information from
In the old days, subscribing to an RSS feed happened directly from the site. Users would find the bright orange icon and hit subscribe and that would be it. Now sites don't necessarily show their RSS feed links and you have to guess whether they even have an RSS feed. There are ways to find the answers to these questions, of course.
As a result, RSS feeds now enable users to subscribe directly to a site. Inoreader, for instance, has a strong search, which can pull back the RSS feed of any site in its directory by search term only. Sometimes sites don't have an RSS feed, which can again be solved whether through online tools or built-in features like Web Feeds for Inoreader.
Choose the topics you are interested in
Content discovery has risen in popularity as a draw for RSS readers. Developers realized they had to keep users coming back, so this led to the development of discovery modes for many RSS feed readers. You'd even be asked about the topics of interest right as you make your profile as is the case for Inoreader.
Users can browse topics later on to identify potential feeds of interest to add to their subscriptions. There's also the Collections section, where you can see curated lists of feeds tailored by a single individual.
How can RSS feeds make my life easier?
RSS can assist marketers with everything from social media listening to brand monitoring as ways to drive marketing strategies forward. Journalists are able to perform in-depth research in a fraction of the time. Teams working with large amounts of data can coordinate between each other to create a curated list with important articles. It's just a versatile tool with quite a lot to offer its users.
However, how can RSS help the regular user, someone who might want to casually organize their reading or an office worker responsible with following trade news? It's a cumulative effect. As we mentioned, you set it up and you leave it be. That's the true power of RSS. You don't waste seconds opening each site individually and then scrolling through the homepage for relevant articles. This time saved adds up in the end so that you can more effectively experience online content.
RSS readers can greatly improve how you search for new jobs as it's where you can syndicate the searches from multiple job boards as well as corporate blogs and social media accounts posting new job listings. We have all been frustrated by the time suck of job hunting and RSS frees up your time through automation.
Then there's the option to migrate your newsletters to your RSS reader. You can directly add your newsletter subscriptions in Inoreader or use Kill the Newsletter to turn a newsletter into a classic RSS feed. Say goodbye to unwanted mail and optimize your inbox.