Mobile Shopping Survey Reveals how much Time We're Really Spending on our Phones
Our cell phones aren't just used for talking anymore. From social media to commerce, we're able to practically do anything from these handheld devices now. SimpleTexting, a text messaging service, conducted a mobile shopping survey. They surveyed nearly 1,000 Americans to see how often they shop on their phones and looked at mobile shopping habits.
They found that a whopping 97% of consumers have made at least one purchase on their mobile device in the past year. 83% of Gen Z respondents say that they're more impulsive when it comes to their mobile purchases than on desktop. Which lends itself to how accessible and user friendly e-commerce has become. 21% of consumers make 50% of their purchases on Amazon.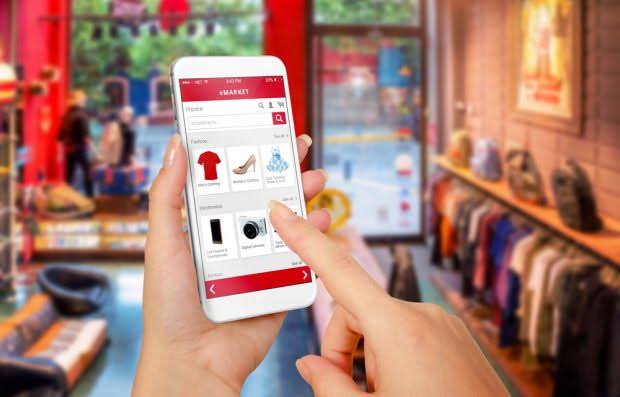 The team then dove into time spent looking for products on a mobile device. Almost 40% (39.3) say they spend 15-30 minutes a day, followed by 25% saying they spend 30 minutes to an hour. Overall, 18% of respondents say they mobile shop 30 minutes to an hour more than they did before the pandemic. Breaking down the time spent mobile shopping, spending 30 minutes to an hour translates to about two weeks out of a year will be spent shopping alone.
So now that we know how much time is spent on mobile shopping, what are people buying? A comparison was drawn between 2019 and 2021. They found that 13% fewer people are buying clothing now than they were in 2019. While 25% more people are buying food and groceries. This could be attributed to stay-at-home orders during the pandemic. Other product categories that saw an increase were furniture (9%) and games (4.2%), these too could be attributed to stay-at-home orders as many took up renovation projects and families had to get creative with their indoor activities.
Focusing on social media's influence on mobile shopping, 78% of consumers say they're more likely to make a purchase that's supported by user-generated content on social media. Of Millennials, 54% have bought something on Instagram since they updated their app to include a shopping tab. Instagram ranks in the top two platforms where consumers most frequently use to find and purchase products (58.1%), while Facebook reigns supreme at 63.1%. When it comes to marketing and mobile shopping, 10.8% of consumers say they always buy products that are influencer/celebrity-endorsed. Additionally, 86% say they're currently signed up to receive promotional text messages from at least one brand.
Overall, it's no secret that the way we use our phones has changed and shopping from them has become more easy and convenient.