How to Set Custom Ringtones for WhatsApp Contacts
Beyond any doubt, WhatsApp is probably one of the applications that we will find almost certainly on all phones today. The reason is quite simple: it offers amazing features and functionalities to its users with a fluid interface and very simple navigation. Here are the details of How to Set Custom Ringtones for WhatsApp Contacts
It is one of the most important messaging applications in the world and since Facebook acquired WhatsApp, it has become even more popular for its usual updates.
By default, all incoming WhatsApp messages and calls will activate the same notification tone but you should know that this app allows us to configure personalized notifications for any of our WhatsApp contacts. In this way, you can easily identify who is sending messages just by listening to the tone and then decide if you want to open the phone at that time or not. Fortunately, this feature is integrated into WhatsApp.
You can use this feature to assign custom ringtones and custom message notification tones for individual and group contacts on your phone or tablet.
Personalized WhatsApp notifications can be described as the ability to assign unique or personalized ringtones for WhatsApp calls and messages per contact. This functionality makes it easier to find out which contact is calling us / sending messages by hearing only the tone.
Add custom WhatsApp notifications
Open the Phone application. It is located on the home screen of your phone and has the icon of a phone.
Click on contacts
Press the contact you want to add a special tone to
Click on Edit (located in the upper right corner).
Tap Ringtone (or "More" at the bottom of the screen ).
Tap Add from device storage (optional), to use a song from your mobile as a ringtone
Press on the chosen ringtone.
Click on the option to go back. Ready! The chosen ringtone will only sound when you receive a call from that particular contact.
Now you must repeat this same process with all the contacts to whom you want to assign a proper tone. Remember that for Android they would be "Notifications" and for iOS "Custom tone".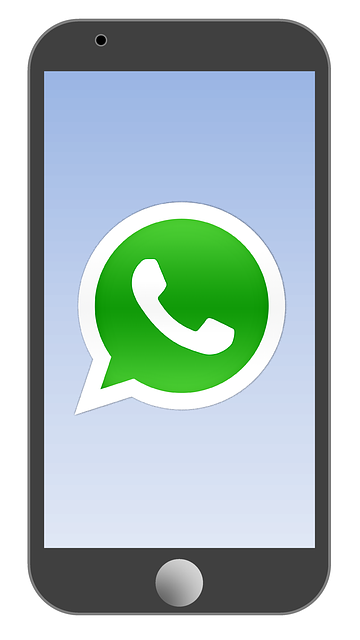 Alternative mode to Set Custom Ringtones for WhatsApp
You can also do it from the Music app of your Android smartphone, although in this case, we will follow the steps backwards. Instead of first assigning the contact, we will first choose the song piece and assign it to a specific contact. When you press and hold on the song we will get the option "Define as"; Then we choose "Caller's Melody" and the contact we want to assign that song to. Ready!
Did you know that you can create a shortcut of your WhatsApp conversations?
This is the least known feature of WhatsApp that, like Facebook Messenger, allows the possibility of creating a shortcut for our conversations. This facilitates fast and instant messaging. You can create any number of chat shortcuts on the home screen of your phone like this:
Open your WhatsApp application.
Go to the chat header for which you want to create a shortcut.
Touch the 3 vertical dots located in the upper right corner of the screen.
Click on More from the list of options.
Press Add shortcut.
You will receive the instant message on your phone screen that says "Chat shortcut added to your home screen".
From now on you can send messages directly to anyone simply by touching the chat shortcut from the home screen without browsing the actual WhatsApp application.
Also read: Top 6 Alternatives To WhatsApp In 2019