Free Android Games On Offer For A Limited Time, Do Not Miss Them!
Having fun is one of the goals you have in summer and, for this, mobile devices are excellent allies. With these terminals it is possible to spend good times easily – and anywhere – and, to achieve this, nothing better than to get some free Android games that can now be downloaded on offer.
All the developments we have chosen are available in the official Google store, so downloading it is as simple and reliable. In addition, the variety of free Android games that we have selected is very high, so it will be difficult for you to not get any that allow you to have fun if you are one of those who do not like to take a nap. Of course, do not delay, since the promotions have limited time.
The free Android games that you should not miss this week
Without further ado, we leave below the links of all the developments in the Play Store so you can enjoy thanks to your Android phone or tablet in the free moments you have in this month of August.
Galaxy Warrior Classic
A lifelong arcade that offers quite attractive graphics and in which the objective is, as it can not be otherwise, kill all the enemies you see on the screen. A large number of combos available and simple use of the touch screen to control everything that happens. A good development that is perfect for those little free moments you have.
Castle Battle – Castle Defense Multiplayer Game
Clans, races and many fantastic figures. This is what you will find in this title in which the action and strategy merge quite accurately. Defending the castle of your faction is the main objective, and for this you must make use of all the resources at your disposal, offering an online game of the most interesting. One of the free Android games that are worth it.
Legacy 2 – The Ancient Curse
This is one of the free Android games this week that poses a greater challenge for users. You have to combine memory with a large deduction capacity since all kinds of riddles have to be solved. The three-dimensional graphics with correct and make it a particularly demanding development. Fun and for all audiences.
King Rivals Premium
Heroes are the key to this game in which you have to defend yourself against all the attacks you are subjected to. Graphics that are not bad and a fairly high speed when it comes to playing which leads to being as precise as it is efficient when executing actions with your troops. A development that is much more fun than it seems.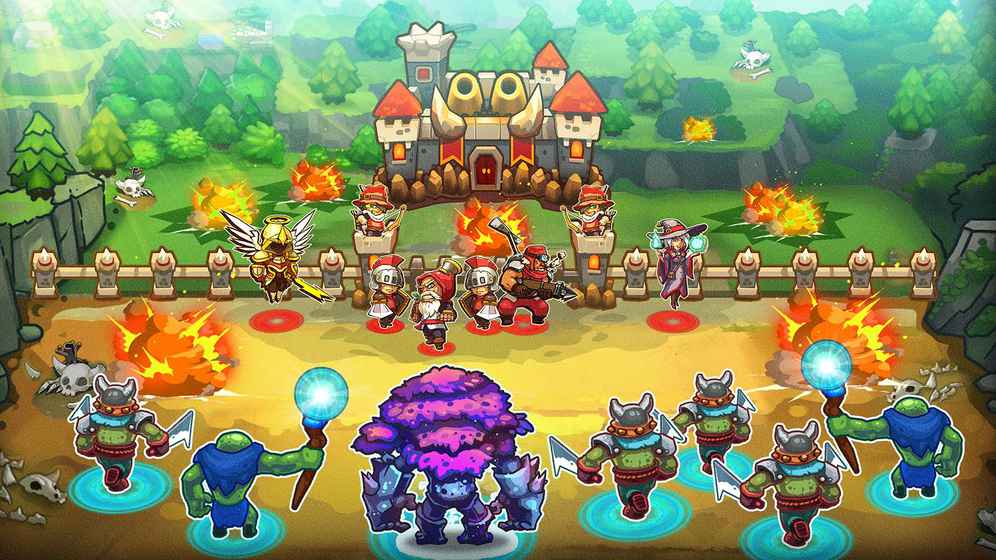 Grow Spaceship
A curious development since it mixes a different signature arcade and creation. You have to finish everything that appears on the screen and, by finishing with the bosses of each level, you can pick up the pieces that it leaves and improve your ship to make it much more powerful. A game that is not very demanding and does not need the Internet, so it is a very interesting option for the little ones in the house.