Are your Children Suffering from Electronic Screen Syndrome?
Kids spend a lot of time on their mobile phones. They get easily addicted to mobile phones because parents give mobile phones to their kids at a very young age. Parents do not have enough time to pay proper attention to their kids so there is no one to stop kids from using mobile phones throughout the day. This leads to the addiction of mobile phones in kids. Kids do not understand the harmful and negative effects of mobile phones. Addiction of mobile phones can be very dangerous for mental as well as physical health. Hence, as a parent it becomes important for them to keep a close eye on their kids so that they don't get addicted to mobile phones.
Electronic screen syndrome is caused by the excessive screen time. This syndrome affects the behaviour, mood, and focus. It is very common in kids because they spend a lot of time on mobile phones and computers. It is a modern day problem that leads to disorganization of various biological systems. The reason behind electronic screen syndrome being so common in kids is that they get mobile phones at an early age. TiSPY Parental Control can help parents to monitor their child behaviour and block unnecessary websites which can harm the kids.
The main reason behind Electronic screen syndrome is spending a lot of time in front of screens. There are various symptoms of electronic screen syndrome such as anxiety, mood changes, depression, getting irritated easily, etc. Kids who suffer from this also usually avoid social interactions with friends or any other people. They generally like to stay alone and at home. ESS also has effect on the sleeping cycle as it can cause insomnia and disturbs the sleeping pattern. It causes learning disorders and has an adverse effect on mental health.
Now, the big question in every parents mind is that, is my child at risk? There are various factors that increases the risk of electronic screen syndrome. One of the major factor is young age because kids get easily addicted to mobile phones and computers. They continuously play games on their devices so they are at huge risk. Various other factors include behaviour disorders, psychosocial stressors, food sensitiveness, sensory dysfunction, etc. It is very difficult for kids to stay away from screen because they are continuously surrounded by technologies. These are different factors that increases the risk of electronic screen syndrome.
Electronic screen syndrome has a lot of negative effects on the physical and mental health of a kid. Kids spend most of the time in front of the screen and because of this kids avoid going out. This has an adverse effect on their physical health as their body is not doing any physical work. Apart from this their sleep cycle is disturbed and they cannot get proper sleep. Because of lack of sleep they feel tired and their next day is ruined. Kids who suffer from electronic screen syndrome gets easily irritated and frustrated. These are some negative effects of electronic screen syndrome in kids. To deal with electronic screen syndrome, parents should keep a close eye on their kids and they should stop them from continuously using mobile phones or computers. Parents should talk with their kids regularly this will be very helpful as it will be easier for kids to share any problems with their parents without any fear. A specific schedule should be created by parents to minimise the screen time of kids. One of efficient and easy way to prevents kids from spending most of their time on screen is parental control apps. With the help of parental control apps, parents can easily block any apps. So if the kid is using any specific app for a longer period of time or if any app is harmful for them then parents can block it. Parents can also manage who can call or text their child. Parents can also set screen time so kids won't be able to use the devicesonce the screen time is over.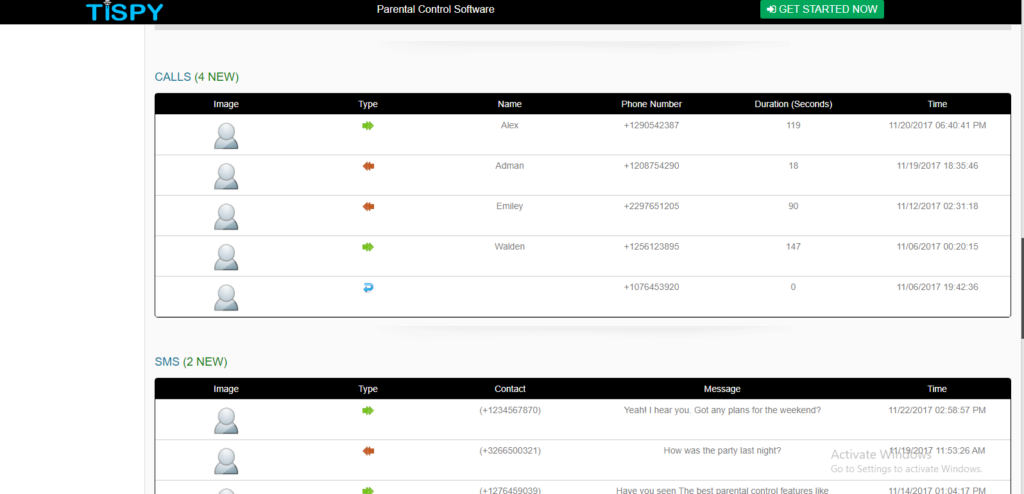 Avoiding screen for a longer period of time will be difficult at first. But parents should involve kids in other activities like reading a book or following a hobby, etc. Parents should make their kids occupied with other work. Parents should force their kids to go out and play with their friends, this will also boost their physical health. This will eventually take the focus of kids from mobile phones or computers. This way parents can easily prevent the excessive screen syndrome in kids.