What Kind of Audio Interfaces Musicians Use?
As music has evolved, so too has the technology that we use to record and distribute it. So how do we take an audio signal, like the sound of someone singing, which is analog and convert it into digital information for our computers to record? Well, this is where the audio interface comes in. Audio Interfaces, also known as 'Sound Cards' or 'Analog/Digital Converters', allow you to take the analog source and convert it into useable information for our computers to record.
"But why are these needed?" you might ask. Well, that would be because today's recording solutions are mostly all digital (with tape being the exception). Digital Audio Workstations, or DAW for short, are the standard for today's recording methods. To be able to get our voice, guitar, bass, or any instrument recorded we need to use an interface.
So, what advantages does having an interface provide? An audio interface comes with several inputs and outputs. 'Inputs' allow you to connect instruments or microphones to the device and therefore the computer. With that in mind, an audio interface allows you to connect several instruments and microphones all at the same time. On the other hand, 'Outputs' allow you to connect items such as speakers, headphones, or even outboard gear (depending on output type), allowing you to send signals from the computer out to be able to hear the audio.
While you can record music on practically any device with a sound card, it is good to note that these devices serve other functionalities as well. Therefore, the quality will not be as good. An audio interface can be compared to the sound card in the computer or smartphone, only that it is a dedicated external device that provides connectivity to computers/smart-devices. Compared to the built-in sound card an audio interface offers higher quality audio. In addition, an audio interface includes other features such as built-in preamps and phantom power. These features help in improving the tone and quality of vocals generated from microphones and instruments.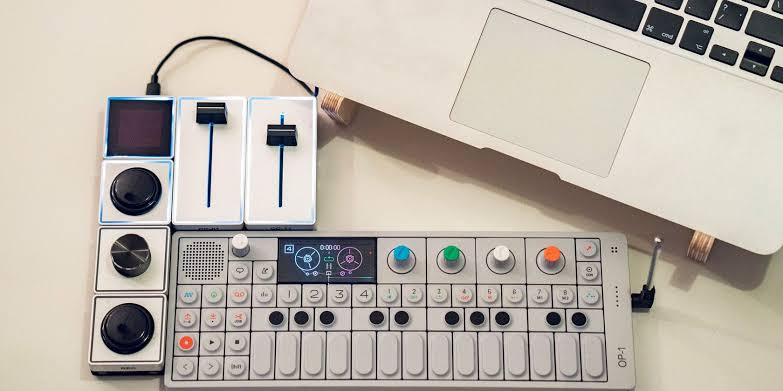 Desktop vs Rackmount Audio Interfaces
Interfaces come in all different shapes and sizes. Anywhere from a small 1 I/O (Input/Output) desktop interfaces, all the way up to 64 I/O rackmount interfaces. Overall, the differences between these interfaces comes down to size and how much technology can bit fit into that space.
Desktop interfaces offer improved portability, all while providing the dedicated sound card quality previously talked about. Desktop interfaces tend to contain smaller amounts of I/O capacity, however there are some exceptions as it is possible to get desktop interfaces which contain a reasonable amount of I/Os, along with expandability via extra connections utilising ADAT or Optical connectors. Desktop interfaces suit the producer on the go, as they enable greater collaboration while maintaining the sound you are used to achieving.
On the other hand, rackmount interfaces take up a dedicated space in a 19-inch rack. These aren't as portable as the aforementioned desktop interfaces, however, as they are larger, they tend to have more I/Os than their desktop counterparts. Also tend to allow for more expansion for the likes of dedicated studios.
USB or Thunderbolt Audio Interfaces
Generally speaking, audio interfaces have 2 types of connections for your device. USB or Thunderbolt. USB is the most used connection for Windows PCs, largely used for many devices including Apple Macs. USB doesn't have as high a transfer rate, as Thunderbolt, however it makes up for the transfer speeds by being a more largely used connection. If you have a USB interface, you can use either a Windows device or a Mac device. On the flip side of this Thunderbolt has a far more stable, and much faster connection, however you will be locked to Mac useage. The greater transfer speeds allows for less latency when using the interface, specially if the device has DSP (Digital Signal Processor) effects, often due to the transfer speeds interfaces which utilise Thunderbolt connectors also allow for effects to be used in the interface itself and controlled via plugins in your chosen DAW.
All in all, Interfaces have become one of the most important pieces of equipment in the music production process. Whether you are a solo musician or a producer working with multiple artists, interfaces allow for much higher quality, allowing for greater collaboration whatever the setting. One of the companies currently pushing the envelope is Antelope Audio. The company offers Discrete preamps, built in DSP effects, and expansive connectivity for when you need to upgrade your setup. Antelope Audio has won multiple awards for their continuous innovations in the audio world. With their stand-out overall quality Antelope Audio are worth checking out.