Amazon's Best Offers In 4K Action Cameras
For the return to school, Amazon brings incredible offers of sports cameras with features from 4K action cameras quality to Full HD 1080p with image stabilization, activity sensors and automatic editing, the best action cameras offer something for each type of adventure. These are the best action cameras you can buy for a limited time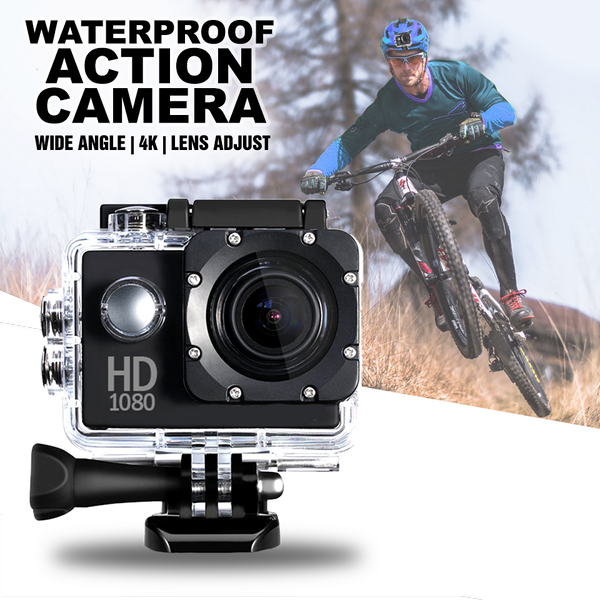 Campark X30 sports camera
To start we bring you the best in economic action cameras for less than 100 euros. With this camera, we can take great pictures with the 20 Mp sensor and record videos in 4K at 60fps, which is a good frame rate for cameras of this price, and 1080p up to 120 fps, ideal for making videos in Slow Motion. It also has electronic image stabilization, you can immerse it up to 40 meters deep, image calibration, 2-inch touch screen and remote control via WIFI from an application that you can install on your phone.
The best thing is that it comes with many accessories such as 2 batteries, water housing and several extra accessories, its regular price is 89.99 euros, but it is currently with a 30% discount and stays at 62.99 euros, ¡ run they run out!
Victure action camera
As a second action camera, we bring you this little bug with a 20 Mp Sony sensor and 4K UltraHD video recording, the result that can be achieved is quite interesting, it has WIFI for transfer of photos and videos to the mobile, wide-angle, Gyroscope, time-lapse among other functions.
The most remarkable thing is that it is at a 50% discount, its normal price is 99.99 euros and you can buy it for a limited time at 49.99. It really is a great offer and a great camera to not miss this opportunity.
COOAU sports camera
This camera has a particularity that others do not have and it is the possibility of connecting an external microphone that is included, which may not give us the best quality as a professional microphone but really for the price, we are paying if I can assure you that it is better than the integrated micro. The image sensor that incorporates is 20 Mp, can be submerged up to 40 meters, allows recording in 4K up to 30fps, EIS stabilization, WIFI and various accessories for the helmet, bike and diving.
A very good option that comes with a 26% discount, usually worth 59.99 euros and you can buy it now for 45.59 euros.
Apexcam Action Cameras
As a fourth option, this camera has 4K recording up to 30fps, 1080 60fps and several resolutions to enjoy in slow motion, the image sensor that incorporates is 20 Mp to take large images, incorporates WIFI to control the camera and for the transfer of files, 2 batteries of 1050 mAh and multiple accessories for diving, helmet, etc.
The most interesting thing is that it has a remote control to use it directly without having to install the app on your mobile and bring a hard case so you can transport it. Right now it is at a very competitive price of 49.99 euros.
Victure 16MP sports camera
Last but not least we have this tremendous camera at a breakthrough price, it is the Victure camera, it is very similar to the second camera on the list, but it has a somewhat smaller sensor of 16 MP but the difference is barely noticeable. You can immerse it at 30 meters deep, it has multiple accessories and you can record at 4K at 25 fps, 1080 60 fps and take photos at 16 MP, it also incorporates 2 batteries of 1050 mAh each.
The best is its price, it now has a 38% discount staying at 37.49 euros instead of 54.99 which is its usual price.