3 Rugged Phones You Should Own this 2021
Does your work require you to "rough it up" outdoors? Are your gadgets at risk of being damaged because of your daily activities?
Not everyone has a desk job and certainly not all offices are confined to buildings in an urban setting. There are many careers out there that bring people to the wilderness or surround themselves with large equipment. Bringing an expensive smartphone to this kind of an environment is not a wise decision.
Thankfully there are rugged smartphones in the market that can cope with the wear and tear of your line of work. Here are top picks for 2021:
Ulefone Armor 7
This phone is definitely living up to its name. The ulefone armor 7 is made of military grade material. It is shock-resistant which means it can withstand being dropped at certain heights and is also waterproof. You'd think that with features like these, the ulefone armor 7 would weigh a ton; on the contrary, it is only 290 grams!
Just by looking at the aforementioned features alone you know that you're going to a phone that's going to withstand almost anything. If that's not enough to convince you, the Ulefone has another feature that will surely convince you to buy one: it can use wireless docks to charge. It's the first of its kind and should warrant top spot in your wishlist.
Other features:
CPU: Helio P90
GPU: IMG PowerVR GM 9446
RAM: 8GB
Storage: 128GB
Screen size: 6.3-inch
Resolution: 1080 x 2340
Weight: 290g
Dimensions: 81 mm x 165.86 mm x 13.55 mm
Rear camera: 48MP + 16MP + 8MP
Front camera: 16MP
OS: Android 9
Battery: 5500 mAh
Samsung Galaxy XCover Pro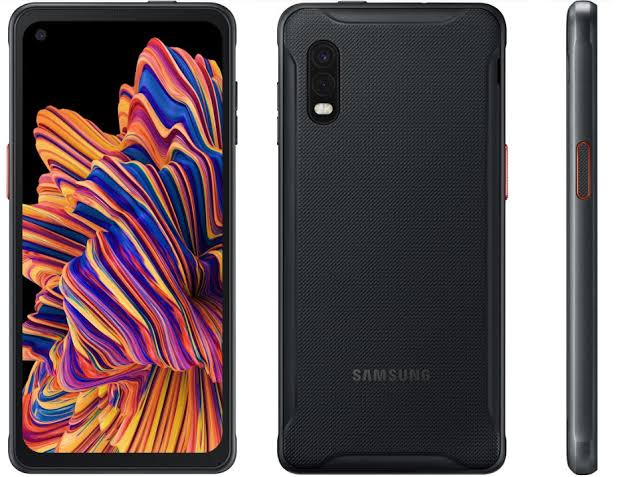 A rugged phone doesn't need to look the part. It can be as slim and stylish as a smartphone!
The Samsung Galaxy XCover Pro is one lean, mean machine and we mean it — it's powered by Qualcomm Snapdragon 660 processor and has 4050mAh battery, powering your phone much longer than usual while your apps run smoothly and without a hitch!
Other features:
CPU: Samsung Exynos 9611 Qualcomm Snapdragon 660
GPU: ARM Mali-G72 MP3
RAM: 4GB
Storage: 64GB
Screen size: 6.30-inch
Resolution: 2340×1080
Weight: 218g
Dimensions: 9.94 x 159.9 x 76.7mm
Camera: 25 MP, 8MP, 13 MP
OS: Android 10
Battery: 4050 mAh
Caterpillar Cat S62 Pro