You're using Google Slides wrong all along. Here's why.
Did you ever feel, Google Slides is not enough for creating a presentation that can strike your team or clients? Or, when in need of presenting something impactful, do you ever become dependent on some other applications, even after being a committed Google Slides user? If it is yes, then you were using Google Slides wrong all along! It is because most of the G slides users are unaware of its vast treasure features.
It doesn't matter that you were using Google Slides for years or just a few days, but you can't make the best out of it until you know its limitless effects. G slides is a free and easy to use platform. Anyone with a Google account can create a beautiful presentation with it, but it needs a lot of expertise to create the one that can hook your target audience. So, watch out for these mistakes while creating your next presentation on Google Slides. Let us make it just right and start using G slides like a pro.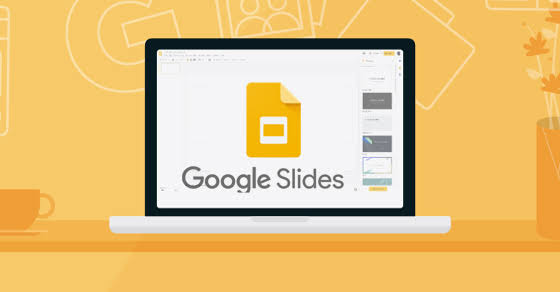 1. Designing your slides from scratch.
Why do you want to start from scratch when you are creating presentations on Google Slides? It is like one is brainstorming for directing each scene of a film by ignoring the detailed script.
If you are designing slides on your own and use G slides as just a medium for presenting the content, you don't even deserve this application. Google Slides is built-in with many easy designing features to save you time and effort. So immediately stop sketching your slides, or if you cannot do that, stop using this platform because it is not meant for you. Next time onwards, use free Google Slides themes and templates as a base and build your presentation from them.
2. You switch a lot between G slides and other presentation software.
How many of you prefer switching between various applications for meeting a single goal? I guess only very few. The best example is the growth of Instagram over TikTok. When the first one decided to be the gamechanger and introduced a new feature, the second one got kicked.
Similarly, Google Slides is a power pack and is built to meet all your presentation needs. So, you don't need to use other applications while using it.
G Slides already has millions of users, but most are still unaware of its extraordinary functionalities. For example, people still import PowerPoint and third-party software templates to Google Slides to make their presentations look great. You don't need to work this hard to create good slides. Instead, explore its features like inbuilt themes, editing tools, add-ons, design options and more.
3. You spend too much time on research: finding templates, photographs, graphics, quotes and more.
For an expert, presenting a slideshow means just a matter of a few minutes or a maximum of an hour. But what about the time taken for creating a presentation that could hook your target audience? With Google Slides, it is also get done in minutes. Yes, there is an excellent feature called Google Slides add-ons. Not only for designing your slides faster but also for extensive use cases, these add-ons may help you.
From choosing a template or HD photograph to insert a mathematical equation or animated GIFs to your presentation, you can rely on add-ons. SlideKit, Unsplash, Pear Deck, Lucidchart, Sorc'd are some popular add-ons. Check out these 10 Google Slides Add-ons to take your business presentations to the next level. 
4. Manually searching inside a long presentation rather than Bookmarking.
You don't need to bother to find a particular thing from a few slides. But it won't be easy for you to scroll through a long presentation to spot that specific icon or sentence. The Bookmark feature of the G Slides can save time by instantly zooming in to what you are looking for.
5. Editing troubles, you a lot: You still import images and videos edited on other platforms.
You don't need to depend on other platforms to edit images and videos when creating presentations on Google Slides. It already has many tools to use pictures and videos in different ways. For example, you can insert an image of your choice into your presentation using a suitable add-on. Then you are free to set it as a slide background or crop it to make an icon, or there is even a feature called image masking to put the image in any shape you want.
If you desire to use Google Slides to its fullest, you should learn to do everything on it. For example, downloading videos, editing them on other applications and then again importing to G Slides can cause a lot of hassles. Instead, you can directly include videos to your slides from the video option in the 'Insert Menu' and edit it using the 'format options'.
6. You are stuck at sharing presentation links to communicate ideas with your team: The world is working together even from their homes.
If you are still stuck with saving files, changing the share option, copying and sending the links, then you might not need Google Slides. It is for smart people to smoothen their daily activities.
All of us are going through a hard time. Most of us are working from home. So, instead of sharing links and waiting for your peers to reply, why not work together? Google slides's Share and Collaboration feature can help you a lot in working live with your team on the same presentation from anywhere around the globe. All you need is a Google account and a stable internet connection.
7. You are unaware of wireless streaming.
In this fast pace era, going wireless makes more sense. But, being a committed Google Slides user, you couldn't have made it any further by not knowing about its wireless streaming option! This new feature enables you to directly stream your presentation on the big screen by accessing Google drive via AirPlay on iOS and Chromecast on Android devices. In addition, the built-in timer assists you in tracking the presentation speed, viewing speaker notes and more just by clicking on your smartphone or iPad.
8. You have not mastered the Master slides.
Slide Master tool is a lifesaver for all Google Slides users, especially when working on long presentations. You can make global changes to your slides in just a couple of minutes with this feature. When there is a common thing to edit in each template, rather than changing each of them, you can simply go to the Edit Master option and perform your desired action within no time.
Google Slides can be a game-changer for your organization if you utilize it just right. G Slides is a free, user-friendly and easily customizable application to create stunning presentations with abundant storage. We hope you are now all set to use G Slides to the fullest like a Pro. Also, if you feel we missed something, feel free to comment and notify us.