How technology helped us during the pandemic?
For 2 years the world has faced a great change. Everything turned upside down when the world was hit by the pandemic and there were serious lockdowns everywhere including India.
Since ages, we had never thought of a time when even basic things in everyday life like buying groceries and working from the office would be so difficult.
But I seriously think that as always technology played a major role in everyone's life during this time. Technology revolutionized it all: school, offices, homes, entertainment and even healthcare.
Whether you go to school or work in a corporate technology always surrounds you.
Here we have picked a few technologies that are helping us time and again during this pandemic.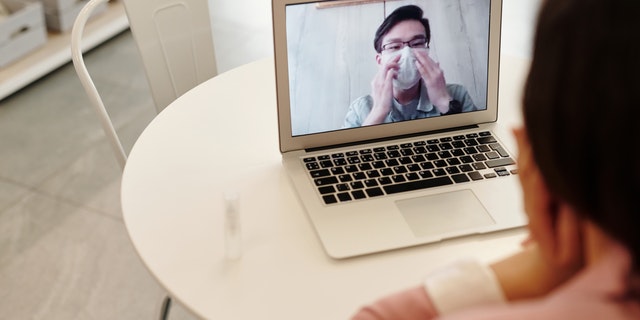 1. Remote learning
This was the first time in India´s history when we saw everything from studies to exams being conducted online.
Data Science vs Covid 19 The Fight Against The Pandemic
An entire year the students studied online with either course material or online classes. Adding to the positive side we also saw a foreign trend of open book exams in many colleges and universities to inculcate healthy reading habits.
Overall, we feel it was a good idea to take the classes remotely rather than abandoning studies entirely because that could have played a negative role in development. Thanks to apps like Google classroom and Zoom that every student could easily access online classrooms throughout the country.
2. Remote work culture
Earlier remote working or working from home was more of an IT world thing.
But the pandemic changed it for many of us. Most of the sectors, which could actually shift the working system to online did so.
Again a big thanks to apps and technology like ZOOM, Google meet, Microsoft teams that allowed this. With endless features coming every month the technology made the operation not only smooth but also seamless.
Now-a-days most of the companies like Google and AirBnb have already announced that their employees can work remotely even after the pandemic.
This not only improves efficiency in a way but also saves time spent on commuting. Also offices can save on heavy electricity consumption.
All in all its not only healthy for an employee's mental health but also for the environment in general
3. Contactless payment methods
Contactless transaction methods like UPI, netbanking, PhonePe, GPay, WhatsappPay are now available to every user.
Not that people were not using these apps before the pandemic but they became even more popular later. They not only saved the hassle of going to an ATM and making a withdrawal but also helped with contactless payments.
You do not have to do much to pay through these methods. Simply, download the apps, link your wallet to your bank account and start paying.
Many different businesses like departmental stores, the vegetable hawker that comes to your street have started using secure and convenient payment methods for deposit.
Even fancy businesses like shopping malls, online shopping platforms have completely switched to these.
Even businesses like online astrology and many betting sites that offer betting bonus have started to use such payment methods for ease and convenience.
It is a good option for the users to be aware of all the popular payment methods that they can use with convenience.
Not only does the user find them safe but also these are also fast and instant methods of paying nearly for everything without the need to worry about cash.
Must say India is on the way to turn into a cashless economy and this will be really convenient for everyone in the future.
4. Entertainment
Before the pandemic the main entertainment sources relied more on TV and video games. But recently we have seen a boom in mobile games that gained popularity during the pandemic. Games from King like Candy Crush were very popular not only among GenZ but also adults.
With the pandemic we saw a great boost in games like LudoKing and other versions of Ludo gaining popularity among families.
It became a favorite pastime for many after their dinners. In a way, the pandemic has not only brought families closer but also has taught us the value of small things in life. And indeed requires no big mention but technology has been the heart at connecting people sitting away from their families.
This really helped students and corporate workers who were living alone in some part of the country but still could feel connected to their family through video and audio conversations or such small games.
5. Grocery shopping and food delivery apps
Even though the pandemic forces us to stay home, the need and cravings for food and groceries still remain.All the new food delivery apps and also grocery delivery systems made it not only convenient but also safe for those staying at home to have easy access to basic amenities.
So much so that people have now become used to such services and these might stay in India forever.
A big shout out to the Grocery shopping and food delivery apps like Swiggy and Zomato that ensured proper safety protocols. As a result, online grocery shopping has become more popular.
6. Healthcare apps
Last but not the least, since it was not feasible to go anywhere for a long time due to the lockdowns, another area that saw a huge influence of tech was healthcare.
Many websites made it possible to not only order medicines online but also take consultation from doctors over video call for minor ailments.
We also saw robots delivering medicines and food in hospitals to isolation wards and this my friends, was a wave of change. An era, where we experienced changes everywhere, the healthcare sector also did not fall behind.
Conclusion
My main aim through this article was not only to cast a light on these different technologies. But to also emphasize that we all should appreciate the positive impact of such technologies more.
Some of them might stay around even when the pandemic is over because now it has become a new normal of living. These can prove to be beneficial in the case of a future crisis and help us be better prepared.