How gate app changing lives at residential complexes
Our fast-paced urban life has been made even more challenging with the continuous lockdowns and work from home paradigm shift. In such times, technology has served its purpose fully by easing our daily lives. Some remarkable examples are on-demand delivery apps (for food delivery, repair and servicing needs, grocery and medicine delivery portals) and online communication platforms like Zoom or Microsoft Teams.
The software industry used app technology for end to end management for every practical requirement or complex challenges. MyGate is currently being used by over 3 million households in 17,000+ housing societies across India as more and more societies adopt it at lightning fast speeds.
Let's explore some of its best features of this gate technology.
Technology to manage security at the gate- Fail-proof, automated gatekeeping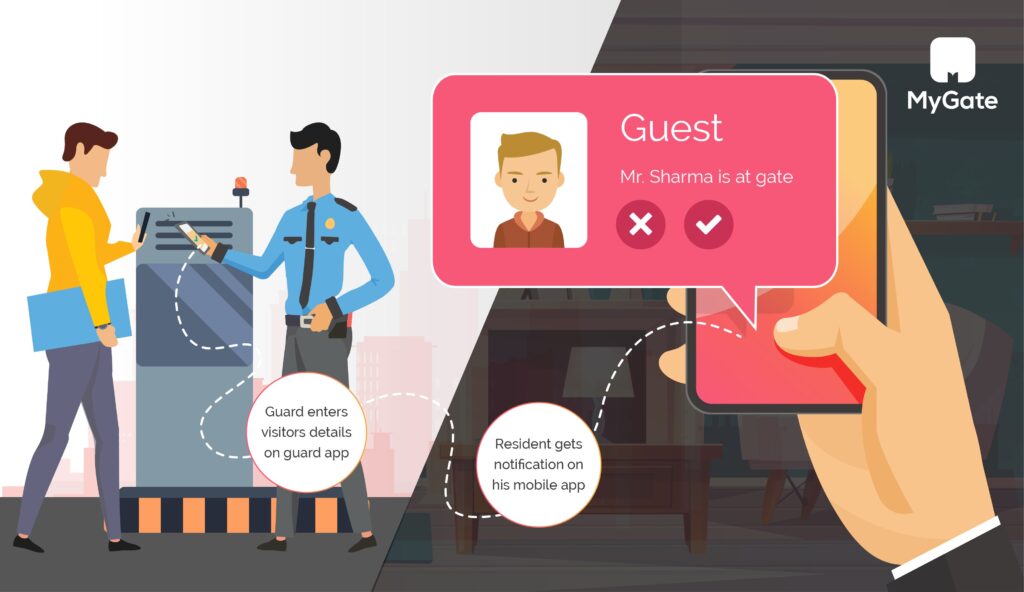 Safety and privacy are the main reasons why MyGate appeals to gated communities who rely on it for the safety of their families.
Residents generate a one-time passcode for the guests who are required to get it verified at the guard's desk on his version of the app.
Regular vendors and domestic staff get a unique passcode for daily entry and exit. While group passcodes can be generated for labourers, servicemen, the app also enables photo capture for double security. A quick panic alert feature and child security protocol ensures prevention of accidents and injuries.
Digitisation of gatekeeping reduces congestion at the gate and eliminates the need for pen and paper entry as well as expensive access control systems.
Technology to safeguard from Covid
The 'Leave At Gate' feature in MyGate ensures safe deliveries where the package can be delivered at the guard's desk and collected after a passcode verification.
Guard's attendance can be remotely marked via facial recognition technology and domestic staff entry time gets notified to the residents. Notifications and group communication about quarantined apartments and containment zones can be published in the digital noticeboard feature as well as a list of emergency contacts.
Tie-ups with trusted companies like Swiggy, Zomato, Grofers and 12 other service providers ensure convenient deliveries to the residents with sanitization protocols. A partnership with M-fine helps residents get discounted health check-ups and e-consultations from top hospitals in their city, while a tie-up with StanPlus assists MyGate societies when immediate healthcare services are required.
Streamlining amenities, parking and complaint management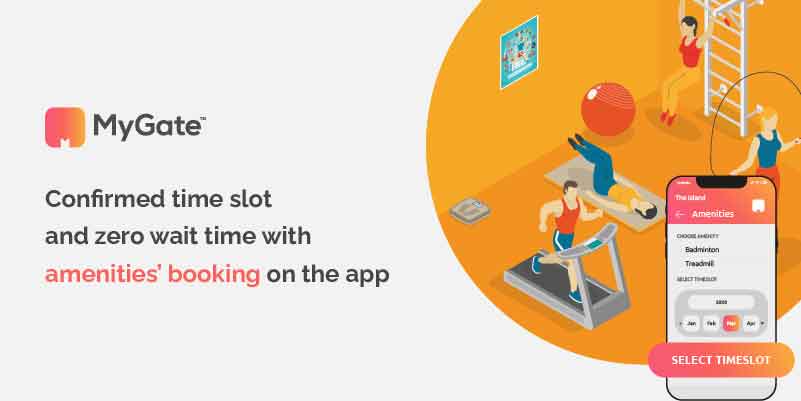 An online booking system based on a real time calendar in MyGate enables non partial allotment to all residents and prevents overuse of facilities.
Vehicle management is made excessively easy with a feature that can retrieve vehicle owners if the vehicle is parked in the wrong spot as well as manage visitor parking and update the guard of available visitor vehicles, dynamically by tracking incoming and outgoing vehicles.
Housing society residents can lodge a complaint on their app by raising a ticket that gets automatically assigned to the right department (plumbing, electrical, etc.) Residents can also track the status of their complaint. This feature automates complaint resolution so that residents don't suffer inconvenience.
To sum up, MyGate can automate security, community living and operations through systematic workflows that are easy to use and understand by all demographics (guards, residents and MC). 
Managing financial activities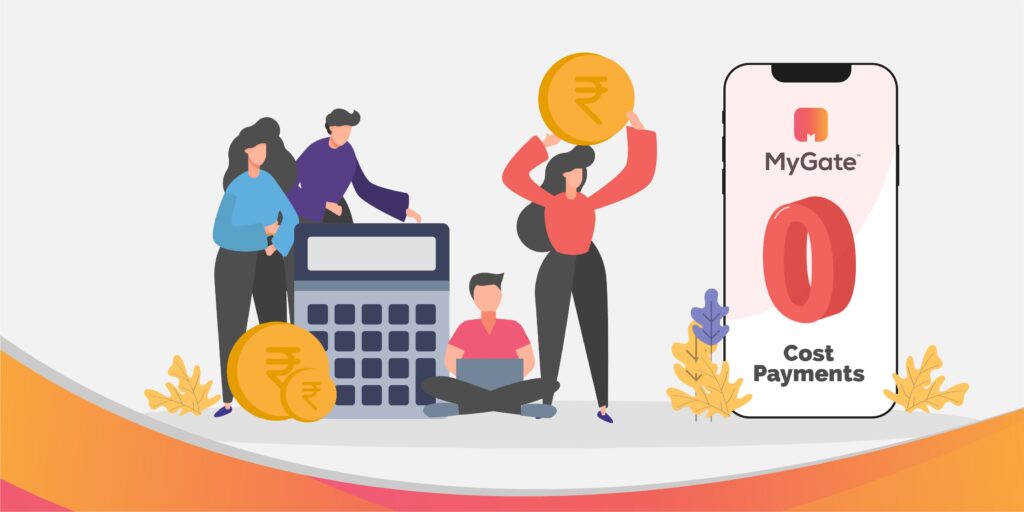 MyGate offers a fully customisable accounting suite for all of the complex and simple financial management and planning.
Automate maintenance collection by using the following features:
Use targeted invoicing to configure amounts based on towers, flats (flat rate, per square rate, hybrid formats).
Set auto reminders through the app around the due date.
Receive payments in-app through integration of mobile wallets, NetBanking and payment gateways.
You get useful features like:
Charging fines to defaulters through options for fine settings (like rate-wise, amount-wise, or use custom settings).
Get consolidated collection reports and defaulters list alongside adding credit/debit/arrears and advance collection from each resident's account.
Item Wise billing and preconfigured GST calculations are embedded in the accounting sheets to issue instant discount/credit for separate charge heads in an invoice.
You can create general ledgers, daily cash books, and manage a vendor payment approval system through the use of a common admin dashboard which only the authorised MC members have access to. Comprehensive suite of reports for download are available along with reports like P&L, GST Report, TDS Report, etc., so that taking stock of financial statements and associated tasks like filing tax returns and creating detailed financial analysis can be achieved. Side note: you can integrate Tally with the current framework for easy analysis.
Mygate is an intelligent enterprise resource planning app that operates in a fully secure (Amazon Web services) in a virtual private cloud and encryption is used throughout the application for data in motion (TLS). It's essentially a system that uses technology of behavioural intelligence augmented authentication solutions to ease the management of a residential a society's operational, financial and security needs.