10 Tips to Stay Organized as a Teacher
Staying organized when you have to manage a classroom of students can be quite difficult for new teachers. No matter how old your students are, organization is the key to successfully managing a classroom and staying on track according to the curriculum. Thankfully, there are many ways to keep a neat and orderly classroom – whether it is for 3rd graders or high schoolers, or in-person or virtual! There are plenty of teacher organization apps, physical organization bins, planners, calendars, and more, to help keep you on track this semester and beyond. Keep reading to learn how you can better organize yourself for a successful school year.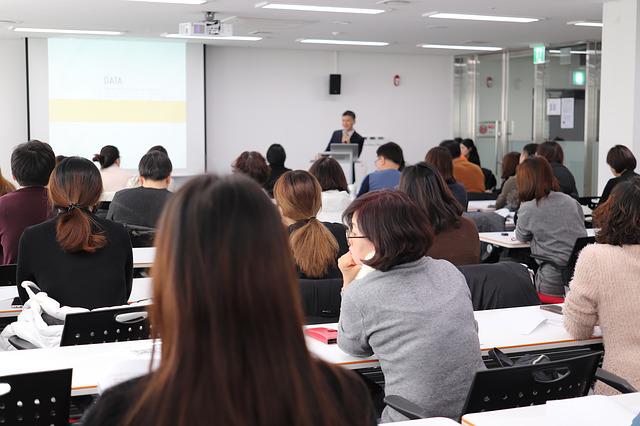 1. Download a File Organization App
There are multiple organization apps that can help you keep your files in one space. Whether it is for assignments, grading rubrics, lesson plans, or other lesson materials, having everything organized can really make for a much less stressful semester. Separating these documents into folders for each month or class will help you plan out lesson plans as well. Your students will also have a consistent place to access their homework materials.
2. Track Everything in a Planner
Planners are essential for everything from personal to professional use! Tracking important school-related events and deadlines is especially important as you build out your lesson plans. Each week you'll be able to review exactly what is due so that you are able to graciously remind your students or prepare yourself to grade assignments.
3. Use a Calendar
Using a calendar as a supplement to your planner is just as important, especially when it is always visible at your desk. Whether your calendar is physical or digital, you can make notes of personal events to make sure you are fully prepared for both your professional and personal life.
4. Set Clear Deadlines for Your Students
To avoid confusing both yourself and your students, you should set clear expectations surrounding assignment or exam deadlines. These should be communicated way in advance so that your students don't try to turn things in late. Additionally, you'll know that a week or so before an exam, you should make yourself extra available to your students, in case they have any questions or need extra help.
5. Stay on Schedule
Staying on schedule is especially important since you've spent so much time and energy developing a lesson plan for your students. Diverting from that lesson plan may cause ripples in your planning or unnecessary stress on your students. Staying on schedule will help keep you on track with grading assignments and other tasks, and make sure that you cover all the necessary material over the course of the class.
6. Have a Designated Place For Everything
Whether you teach younger or older students, you should keep your class neat and organized. If most of your folders are located on your computer, you should make sure to have a system to keep those organized. Are they separated by class, week, or month? Do they have the required documents? It's a good idea to go through each one and make sure they contain the right information. If you still have a physical filing cabinet, you should make sure you have a system in place to keep those documents neatly filed away.
If you're teaching younger students who have many different types of supplies, it's a good idea to organize them ahead of time. Use colorful bins to keep everything in its own designated place. This will make it easier for your students to find the right supplies when they need them.
7. Have Routines Set in Place
What is your routine when exam time arrives? Do you have a routine in place when students are expected to turn in important papers or projects? Have you outlined enough time to grade and send back assignments? Can your students expect their feedback in a reasonable amount of time? Having a structured routine when it comes to the busiest times of the semester will really come in handy. Perhaps, you start grading as assignments roll in, or you break it up into batches. Either way, having a routine around some of your high-level responsibilities will save you a lot of stress.
8. Keep a List Nearby at All Times
Having a list nearby will give you a place to jot down important notes and upcoming events. Sometimes it serves as a good place to scribble out some ideas that have been floating around your head. Make sure to keep your list in the same spot every day – that way you know exactly where it is when you need to make note of something important.
9. Prep Ahead of Time
Get your lesson plans completed and reviewed early. This gives you enough time before the semester begins to edit and adjust if needed. Changing your lesson planning during the semester is incredibly stressful for both you and your students, so make sure to troubleshoot the assignments and lessons you have planned. Anticipate that students might not immediately grasp the material – give yourself enough time to make space for those students who need extra help! They will thank you for it.
10. Prepare Substitute Teacher Lesson Material
This tip will save you on those days you're feeling too sick to come in, because, hey, even teachers can feel under the weather! Prepare some lesson material ahead of time in case of those sick days. This will make sure your lesson plans stay on track despite you not being able to teach that day or two.
Conclusion – 10 Tips to Stay Organized as a Teacher
As a teacher, you're required to juggle so many responsibilities – from lesson planning to classroom management to grading homework and so much more. Learning how to stay organized teacher will be a very valuable skill to earn! Thankfully, there are so many resources available for you to keep your in-person or virtual classroom in tip-top shape. Hopefully, you've found some tips in this article that have resonated with you!