Best Cryptocurrencies Other Than Bitcoin
Bitcoin, the first and foremost cryptocurrency, is undoubtedly the dominant force in the crypto market. With a value exceeding thirty thousand dollars, a price which has been estimated to increase in coming years, no other cryptocurrency comes even close to Bitcoin. But, while the high price of Bitcoin is alluring to some long-time investors, beginners may be intimidated by the large figures. For those who do not have the desire, or opportunity to make such high investments, fear not, as there are plenty of other respectable cryptocurrencies on the market, and we will take a look at some of them in this article.
How to Trade Cryptocurrencies
Though there are a lot of ways to get one's hands on Bitcoin, many people believe that getting other forms of crypto is harder. This couldn't be further from the truth. Despite the name, most Bitcoin ATMs allow users to exchange fiat currency for other forms of crypto. It is worth noting, however, that Bitcoin ATMs often charge a pretty hefty fee, anywhere between 15-20%.
The best bet for newcomers is to find a trading app/site that supports multiple forms of cryptocurrencies. Almost all trading apps support the big cryptocurrencies on the market, like Bitcoin, Ethereum, etc. Find the app that best suits your preferences. Trading sites like Bitcoin Billionaire offer a wide range of cryptocurrencies to invest in, on top of providing anonymous, safe and secure transactions.
Now let us look at the best cryptocurrencies to invest in, other than Bitcoin of course.
Litecoin (LTC)
Often referred to as "the silver to Bitcoin's gold", Litecoin was one of the first cryptocurrencies to follow in the footsteps of Bitcoin. Created by MIT graduate, and former Google engineer, Charlie Lee, Litecoin is a decentralized, open-source network based cryptocurrency, that uses "scrypt" as proof of work.
In many ways, Litecoin is similar to Bitcoin, though where it shines is its faster rate of block generations, and therefore allows for a faster confirmation of transactions. Litecoin is also growing in acceptance, as there are many companies, developers and merchants who are accepting it's as a viable form of payment. As of the beginning of this year, a single Litecoin token is worth $139, which means it is the sixth largest cryptocurrency on the current market.
Bitcoin Cash (BCH)
Bitcoin Cash is an important crypto in the history of digital and alternative currency, as it is one of the earliest examples of hard forks. To give a brief summation, a fork is the result of an argument or split between crypto developers and crypto miners. When the factions can't agree, the currency might be split, with a new chain starting up as a new version of the earlier coin.
Bitcoin Cash was founded in 2017 as a result of these splits, revolving around scalability. While Bitcoin has a limit on the size of the blocks able to be mined, one megabyte, the developers of Bitcoin Cash believed the size should be increased. As such, the current size of BCH blocks is eight megabytes.
Bitcoin Cash is not just one of the first instances of hard fork, it is also one of the most successful. As of this year, the price of a BCH token is valued at over $500.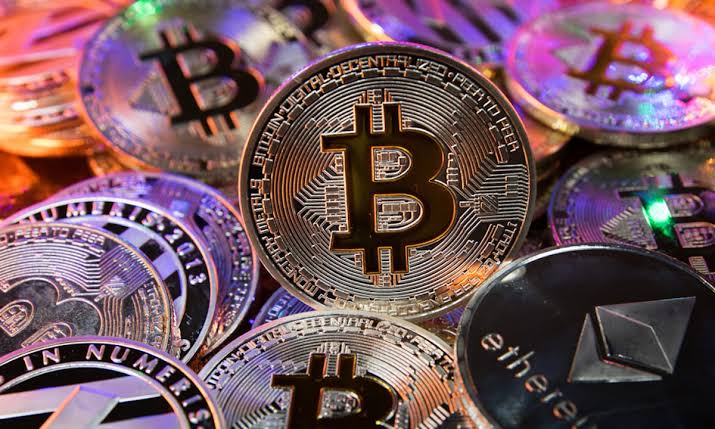 Ethereum (ETH)
Finally, we have Ethereum, the second most popular, and most highly-priced cryptocurrency on the current market, coming in at $2100. Ethereum left its mark on the crypto world in 2014, when it launched a presale for ether, the platform's cryptographic token, which was met with an overwhelmingly positive response. This move helped kickstart the era of initial coin offering (ICO).
On top of that, Ethereum's network supports non-fungible tokens. NFTs are units of data which certify digital assets as unique and non-interchangeable. This allows for a greater degree of security, and provides proof of ownership to users.