3 Ways to Save Money on Computer Gaming
Saving money is vital to most people, including video game players. When you save money, you have more money to save or spend on things you want. For example, you may save for a new video game console or video game equipment, such as personal computers (PCs), monitors, and webcams.
Gaming enthusiasts are expected to generate over $137 billion in gaming costs in 2021. Gamers can save money by reducing the cost of essential services, such as their internet costs and energy bills. Gamers can also save money by shopping for the best deals on gaming equipment and video games. Whether you want to save up for new gaming equipment or reduce your expenses, you can use these tips to reduce the cost of computer gaming.
1. Save on essential services.
Use an Internet provider comparison tool to find a cheap internet suited to your gaming needs. Internet comparison tools prompt you to enter your location. You'll also answer questions about your service needs, such as how much data you want and your minimum Internet speed requirements. You're also given an option between flexible and fixed contracts.
Once you provide all the requested data, the tool creates a list of Internet providers who serve your location and have plans suited to your needs. You may reduce costs with an unlimited plan because you won't have to worry about paying surcharges for consuming more data than your plan allows.
You may also be able to reduce costs by switching between Internet providers. Some companies offer new customers discount rates. For example, switching from Centurylink to Comcast or from Xfinity to Verizon Fios could save you money in the short term.
You can also manage your computer gaming costs by shopping for the best electricity rates. You may be able to reduce your energy bill by changing providers. You can also use energy-reduction strategies, such as buying energy-efficient equipment. Gaming at night may save you money because you can capitalize on off-peak rates, enabling you to reduce your gaming costs.
2. Shop for the best deals on gaming equipment.
Find the best gaming PC for your budget by comparison shopping. The best gaming PCs on the market today include the Alienware Aurora Ryzen Edition R11, Corsair One a100, Dell G5 Gaming Desktop, MSI MEG Trident X, and HP Omen Obelisk PCs. Every gaming computer should have a great graphics card and processor. The Alienware Aurora Ryzen Edition R11's central processing unit (CPU) is the Alienware Aurora Ryzen Edition R11, while the Corsair One a100 has the AMD Ryzen 9 3900X – 3950X.
Popular graphics processing units (GPUs) include the Nvidia GTX 1650 Super–RTX 3090, NVIDIA GeForce RTX RTX 2080 Super – 2080 Ti, and NVIDIA GeForce GTX 1650 – RTX 2070 Super.
The Dell G5 Gaming Desktop is currently the best gaming computer that costs less than $1,000, while the Lenovo Legion Tower 5i is the best gaming desktop for consumers on a budget. Reviewing their specifications can help you identify the most affordable gaming PC for your needs to ensure you save money when you're buying a new gaming desktop.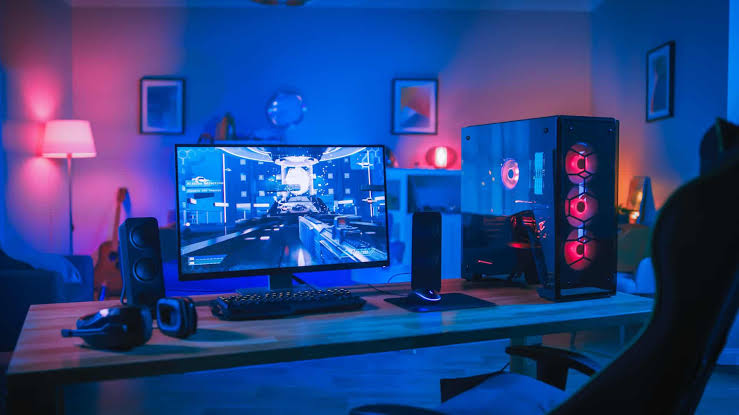 3. Find ways to save on video games.
Most gamers spend hundreds each year on video games. There are ways to reduce gaming costs, including waiting until games come out and buying used copies. Gaming enthusiasts can also save money by shopping from retailers that offer discounts on games and taking advantage of special deals, such as Prime Day deals and Black Friday discounts.
Some players may reduce their costs by renting games to determine if they want to invest in the game before buying. This can help players save money because they won't buy games they find unsatisfying. Buying physical games instead of downloads is another way to save money because you can recoup costs by selling your game.
Computer game players can reduce gaming costs by reducing the cost of essential services, such as their Internet costs and electricity bills. Computer game players can also reduce their gaming costs by shopping for the most affordable gaming PCs and taking advantage of discounts on video games.